Mar 12, 2012
Here are the second lot of travel photos from my trip to the states. After leaving Sedona, we drove north through Flagstaff to the South Rim of the Grand Canyon.
Route 180 from Flagstaff is often closed due to snow in winter, so we were lucky it was clear. We were also treated to this sunset along the way:
The next day we headed to Mather Point where we came across this rather fat squirrel (at least I think that's what it was):
Despite numerous signs telling visitors not to feed the wildlife, this little guy seemed to be doing pretty well for itself. When my girlfriend went to grab her camera she inadvertently rustled a plastic bag causing the squirrel to rush down from its rock and stand on its two back legs with front legs outstretched. That little show probably earns it more than its fair share of twinkies.
Anyway, after that distraction we actually had a look at the canyon. It certainly lives up to its name:
Mather Point
Yavapai Point
Hermit's Rest trail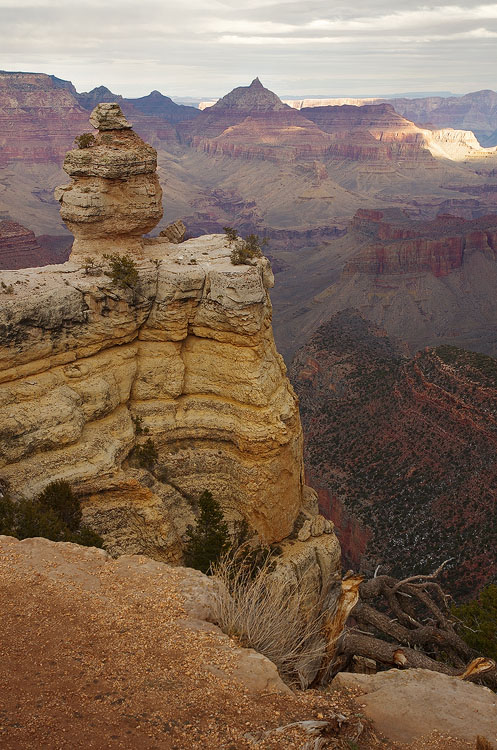 After that everyone decided to head back to the hotel. With only 30 minutes until sunset it did seem like a bit of a waste (diplomatic way of putting it), but it was very cold and windy so I could kind of understand.
The next day we awoke to find the place covered in a blanket of snow. If it had been like that the day before, we may never have arrived. Luckily the roads weren't too bad so we were able to move on to Las Vegas.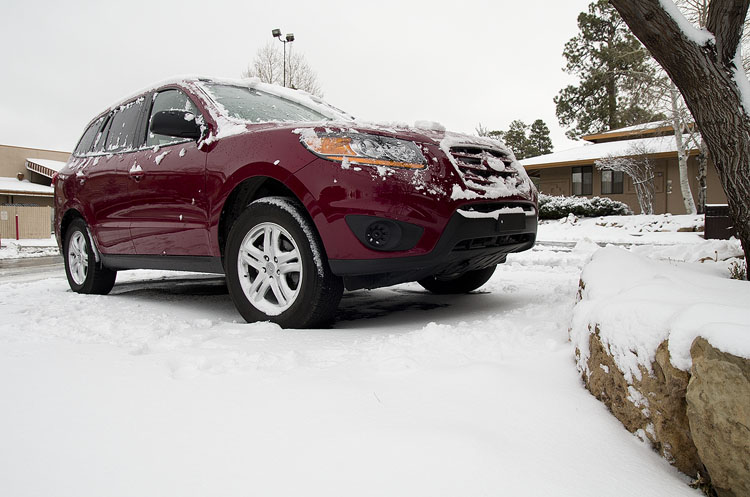 New car (this one wasn't involved in any accidents, fortunately)